Хүүхдийн хяналтын камер Baby Monitor Camera
179,000₮
Сэтгэл ханамжийн баталгаа
24 цагийн мөнгө буцаах баталгаа
Төлбөрийн уян нөхцөл
Бүтээгдэхүүний тухай
Dear friend
The camera is everywhere in our lives, and it is widely used in our daily lives. Let's get to know the camera to choose the one that suits your needs.
Follow me: LEVCOECAM AiHomeVision Store(factory store)
HD 1080P IP Camera Wifi Indoor CCTV Surveillance Camera Two Way Audio P2P Night Vision Baby Monitor Camera
Daytime Colorful & Night Infrared Mode
Smooth Pan-Tilt Monitoring
Camera head is rotatable with 355°pan and 90°tilt. You can remotely control it via phone app and get a sweeping view on every inch of your entire house.
Video encryption +Account encryption
Privacy With security guarantee
Motion Detection & Alarm alert
When detect motion, the camera will buzzing, and push alarm message to APP.
You also can set it record to SD card when detect motion.
Two-way Audio
Built-in microphone and speaker, bring you real-time two-way audio. You can use it to talk with your family remotely anytime anywhere
Max support 64G micro SD cardPut it anywhere, Easy setup
ENHANCED Wi-Fi. Your second set of eyes for your home or office.
The Day/Night 2-Way Audio Wi-Fi Camera comes with everything you need to quickly add a security camera to your home or small office. It works right out of the box. Quickly set up your Wi-Fi camera to monitor in the day or at night.
High-definition, 112°wide-angle advanced glass lens combined with 355° horizontal & 120°vertical rotation range create a complete 360° coverage. Advanced night vision with 11 LED beads extend the viewing distance to 10 meters(3-5meters clear) in pitch dark with no light pollution, so your baby or pet will not be disturbed by LED glare.

Responsive and advanced microphone with a built-in anti-noise filter for a clear 2-way Audio experience. Intercom Mode: one party to talk and listen at a time or Hands-free Mode: both parties talk and listen freely for maximum flexibility.

Receive real-time Activity Alerts while you're out. 1080P full HD video steaming presents real colors of objects,enabling you to view your house more clearly.Select Auto-Cruise to survey the area 360° horizontally or cruise your bookmarks, suitable for large areas that need a quick scan (and tracks moving objects).

Smart Home Guard Wire/Wireless IP CAMERA integrates with your family in one simple interface. User-friendly and intuitive app to customize your settings: activity alerts, auto-cruise, bookmarks, camera sharing, customize schedules, and more. Supports connectivity to a large number of devices with the same app/account for maximum convenience. Available for iOS and Android.

No subscription fee local storage: Secure your videos on a micro SD card allowing you to access your video content and history anytime. Supports recording to TF card (up to 64 GB,not included)with mobile app,play back video on mobile app with continuous or motion detected recordings.
Easy Setup: Get setup in minutes, and place it just about anywhere in your home. Easily add cameras to cover new spaces and new additions
Remote Access: Remote pan and tilt live video at brilliant mega pixels
Motion Detection: Receive alerts when movement is detected
Night Vision: See up to 10-20m in the dark
Instant Alerts: Real-time push notification
Two-way Audio:
Bilt in high quality microphone and speaker,press the intercom button on the mobile APP,you can talk with your families easily.
Support Playback with TF card,Loop recording
Record and playback Video-Support recording to TF card (up to 64 GB,not included)with mobile app,play back video on mobile app.
Motion detection and email alarm:
Alarm message will be pushed to mobile device when the motion detection is triggered,and the pictures will be captured to the memory card as proof.
Plug and Play:
Multi Platform-Support IOS,Android,Windows
Plug and play-quick setup with free app within minutes(Attension:please note the camera do not support 5 hertz or 5G network)
Support several devices view simultanously:
Support Several Devices View Simultaneously-Support 3 to 5 devices view the live video at the same time
Different install way according to your need-Ceiling install,wall install and flat install:
Multi cameras work together can realize the full space coverage
No need cables,plug and play,multi cameras work together,freely installnation no matter in baby room,dining room or in the study room.
Package Include:
1x 1080P Camera
1x Instructions
1x Power supply
(EU,US,UK,AU Plug to choose, and we will send it as your request and your country use)
1x Screw package
1x Wall fixed bracket
1x 32GB SD Card Option
1x Grystal head finished cable (gift)

Нэмэлт мэдээлэл
| | |
| --- | --- |
| Brand Name | LEVCOECAM |
| Supported Operating Systems | windows 10 |
| High Definition | 1080P(Full-HD) |
| Lens (mm) | 3.6mm |
| Style | Box Camera |
| Certification | CE |
| Connectivity | IP/Network Wireless |
| Smart home platform | Other |
| Origin | CN(Origin) |
| Installation | Ceiling |
| Wall Bracket | Ceiling |
| Color | white |
| Sensor | CMOS |
| Megapixels | 2MP |
| Sensor Brand | SONY |
| Storage | 64G |
| Alarm Action | Email Photo |
| Video Compression Format | H.264 |
| Power Supply | Normal |
| TF Card | None |
| is_customized | Yes |
| Viewing Angle | 360° |
| Technology | Infrared |
| Dimensions (L x W x D)(mm) | 14CM 12CM 11CM |
| Supported Mobile Systems | ios |
| Network Interface | Wi-Fi/802.11/b/g |
| Power Supply(V) | 5V |
| Power Consumption(W) | 5W |
| IR Distance(m) | 10-20m |
| Audio Output | Other |
| Minimum Illumination(Lux) | 0.1Lux/F1.2 |
| Storage card slot | Micro sd card 8/16/32/64Gb |
| Pan&Tilt | YES |
| type | IP camera |
| type 2 | security camera |
| type 3 | wifi camera |
| type 4 | CCTV Camera |
| type 5 | Baby Monitor |
| Feature | Two Way Audio |
| type 6 | zoom camera cctv |
| APP | Camhi |
| SD Card | 32GB/64GB Option |
Бараа бүтээгдэхүүнийг захиалаад 24 цагт багтан төлбөрөө шилжүүлснээр хүссэн газраа хүргүүлэн авна
Дансаар төлөх
Хаан банк: 5622704120 Буянбат
ХХБ банк : 457051574 Буянбат
Гүйлгээний утга /гар утасны дугаар/
QPAY-р төлөх
Захиалга хийсний дараа Хаан банкны QR code уншуулан төлбөр төлөх боломжтой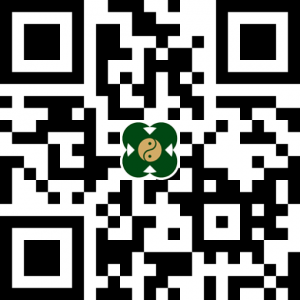 Хүргэлтийн дараа төлөх
Хэрэглэгчийн захиалсан барааг утсаар холбогдон баталгаажуулсны дараа хүргэх ба хүргэлтийн ажилтанд бэлэн мөнгөөр тооцоо хийнэ.